Freestyle Translation Manager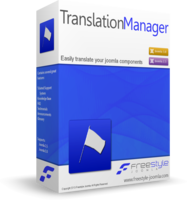 Easily translate Joomla components
Translation Manager enables easy translation of components and modules on your site to different languages. It also allows you to modify the English language text on your site.
Google Translate can be used to automatically translate your ini file either as a whole or a phrase at a time save you time!
Translate and edit any ini files on your site, even though tucked away in component, plugin and module folders.